The Inception Machines ARCMILL takes an evolutionary step in the performance of benchtop CNC machines. Unifying speed, rigidity and flexibility in a sleek easy to assemble platform. The ARCMILL is designed to meet the ever-growing demands of the maker, enthusiast and small business that strive to create, share and innovate
Order the ARCMILL in store now
High-torque Nema 23 stepper motors teamed with our proprietary ARC-controller, provides ARCMILL with smooth and accurate motion at cutting speed of over 5000mm/min (196in/min)
Steel re-enforced, extra wide 15mm HTD3M belts give the ARCMILL the power to mill through wood, plastics and non-ferrous materials.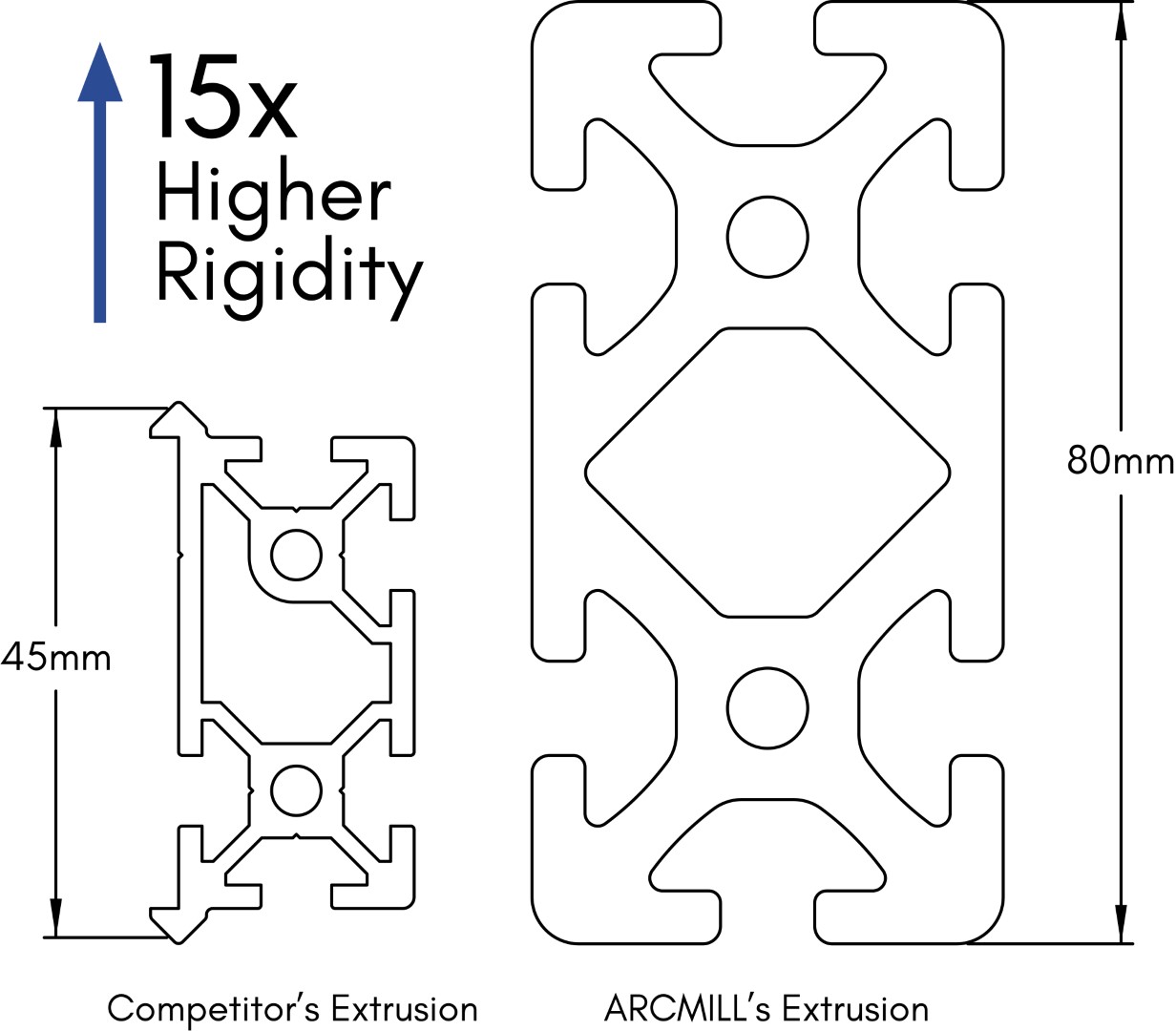 ARCMILL utilises heavy duty aluminium extrusion for its construction, providing one of the most rigid and stable cutting platforms in its class.
15mm profiled linear guides offer smooth and precise motion while enhancing rigidity over its v-wheel competitors.
ARCMILL's modular wasteboard design gives you the opportunity to use multiple workholding methods on the one machine. From vices to edge clamps too small lathe chucks.
Check out our series of videos demonstrating the capabilities of the ARCMILL